We interviewed Efendi, who will represent Azerbaijan with her song "Mata Hari" at the Eurovision Song Contest to be held in May.
-You have participated in many competitions such as "Yeni Ulduz", "The Voice Azerbaijan" and "Silk Way Star". What was this experience for you?
Of course, in my opinion, every aspiring artist should try himself/herself in music contests at least once, because participation in them gives an opportunity to assess their capabilities, see and hear the level of others, and expand the scope of their repertoire with the works they like. In addition, the artist ceases to be afraid of a large audience, criticism, shows creativity and develops his own personality.
That is a lot of work on yourself, but also of course, a wonderful celebration of art, because you feel your involvement in the great creative process.
The contests in which I participated are also distinguished by the presence of a competitive component that requires a particularly high degree of mobilization of abilities and efforts, work with deadlines – and this is good preparation for Eurovision, when you have to do everything well in a short period of time and you will have only one a chance to show it.
-You performed in Formula 1 in 2018 and you sang the Azerbaijan National Anthem. How did the proposal come about and how did you feel on the stage?
I received an offer from the organizing committee. Of course, this is an incredible feeling of pride, because I was lucky enough to sing the national anthem at such a large-scale and grandiose sporting event in front of such a big international audience.
-You have participated in the Eurovision qualifiers five times. Finally, how do you feel now you are at Eurovision?
Yes, you're right, I struggled for 5 years to get into Eurovision. And finally, in the sixth year, I got this chance. But the happiness did not last long. As you know, due to the Coronavirus pandemic, the event was canceled. But a few days later I was informed that I would represent my country again in 2021. And now I have pride and a big responsibility to the country for 2 years.
-Can you tell us a little bit about your song called "Mata Hari"?
The song "Mata Hari" is inspired by the story of a strong, independent woman in history. Until today I was inspired reading about women who left their mark in history. Perhaps, they were not understood at their time, but now in the modern world they are called the most powerful women in history. Being inspired by this energy I want to inspire those who do not believe in themselves, in their strengths, sometimes afraid to take a step and thinking "no, I can't do it". And taking inspiration from my songs, they would not be afraid to take risks in life, and to make mistakes, as we only learn from them.
-Last year's song, Cleopatra, also used a female figure that left its mark on history. Your song this year continues with an important woman. Is it just to give a message that you go through powerful women in history, or because you liken yourself to them or feel close?
Both songs tell us the stories of strong women, as I am inspired by them. Often in our life we are faced with difficulties, stigma and it seems to us that this is the moment when it is time to give up. But if you look at history, at women that I sing about, they faced such vicissitudes of fate and did not break. Even if at their time they were not understood, time has shown that they took a risk and left their mark on history.
And I want to tell to the audience that if now you do not have enough inspiration, do not have enough faith in yourself, let the stories about strong women in history become the source of that very charge of energy with which you can cope with everything.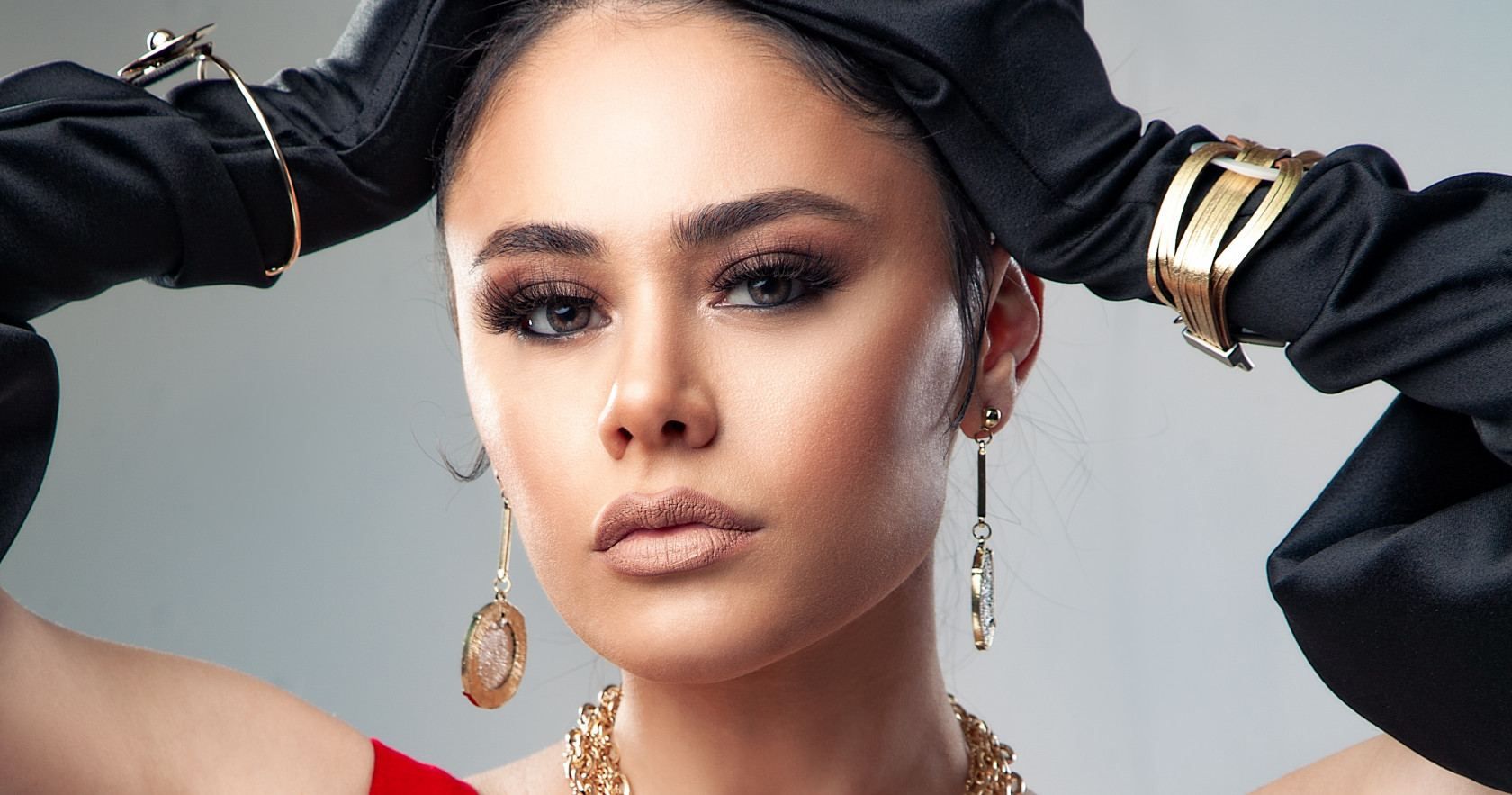 -What effects did the song "Cleopatra" have while preparing your new song "Mata Hari"?
It was not Cleopatra who influenced the creation of Mata Hari's song, it was me who influenced, if I may say so (laughs). Let me tell you the whole story behind the song and you will understand everything.
Initially, we did not have a plan to make a song in the similar theme. But after the announcement of the acceptance of songs for the Azerbaijani performance, we received about 200 compositions from composers from different parts of the world, from there we chose the most suitable tracks for my vocal abilities, my image and my mood, recorded them and sent them to a focus group consisting of 50 experts in the field music. To be honest, I prayed that "Mata Hari" would get the most votes, as I immediately felt this song. Well, my prayers were answered, this song was liked by the experts the most.
My special desire was that for the first time on the huge Eurovision stage, the audience would hear how wonderful the Azerbaijani language and its national instruments are.
It is not a secret for anyone in Azerbaijan that I am especially good at songs in the national language, because I feel them in a special way, I feel with every note of my soul what I sing, therefore, by including Azerbaijani elements in the song, I want the viewer felt a little of my soul too.
-Considering the momentum and appreciation of the song last year, did you feel extra pressure to participate with a new song this year?
I was very worried during the preparation, because I didn't know what the audience's reaction would be, how they would perceive it, and even whether or not they would perceive it after "Cleopatra". But, fortunately, everyone liked the song "Mata Hari" and I think that this song was liked by everyone even more.
-You have recorded your backup performance in the past days. How was the shooting?
Yes, we recorded Live on Tape video at the ITV studio. We did our best, thinking over every detail so that everything was of high quality, beautiful, fun and interesting. But I hope (Inshallah) we`ll fly to Rotterdam and make everyone happy with a great performance that we have prepared.
-We know you come to Turkey before. What do you think about Turkey, and do we have a favorite song at Eurovision?
I love Turkey very much and often go there for work or just to relax. During Turkey's participation in Eurovision, I always supported Turkish entrances at Eurovision, because they were really good. And of course, I have my own favorites: they are Sertab Erener, Hadise and Kenan Dogulu.
-You have lots of fans here in Turkey, do you have a final message to them?
Many thanks to you for this interview and to all my Turkish fans. Every day I receive thousands of comments, letters, warm wishes from you. I feel your love and support. I'm very grateful to have you. Thank you for listening to my music. I am sending you my love, your Efendi.